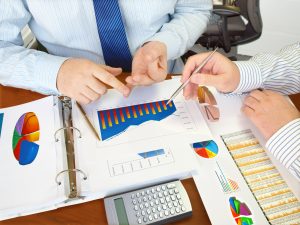 Starting your own business is usually a daunting task; you have the business idea, but need assistance with the setting up and running of your business. Areas such as structure, regulation, tax and deadlines are likely to be particularly unfamiliar territory for you.
At Polaris Accountants we offer a wide range of professional expert services which can help you. Typically, these will include:
*Business Plan preparation
*Advise on the most appropriate trading structure
*Registration for all of the appropriate taxes
*Pro-active tax, finance and business advice
*Book-keeping guidance and outsourcing
*Legal record keeping requirements
*Rules relating to employing staff, the Working Time Directive and the National Minimum Wage
*Administering the payroll
*Introduction of appropriate financial controls
A meeting with one of our experienced staff members for an initial consultation should be your starting point. This will enable you to explain your business plans to us and ask us for guidance in the relevant areas. At Polaris Accountants we are enthusiastic about providing you with all of the advice and support services that you will need to prosper in your new business venture.
Business Plans
The steps taken in starting a business will vary in different factors depending on the size and complexity of your plans, but ultimately if a business is to succeed, questions must be asked and steps must be taken, no matter what the size and difficulty.
A business plan must first be created, for a small business this can be achieved informally with, perhaps, little outside help. But for business ventures of larger scales the services of an accountant should be obtained in order to help prepare the financial aspects of this business plan.
Such a business plan will typically include sections on:
*Brief resume of the business and its aims
*Structure and legal status of the business
*Personnel
*Product details
*Marketing plans
*Financial projections and requirements
With our expert services at Polaris Accountants, as well as assisting with the sections outlined above, we can also provide book-keeping, tax and general business and finance advice, to help with the creation of your new business.